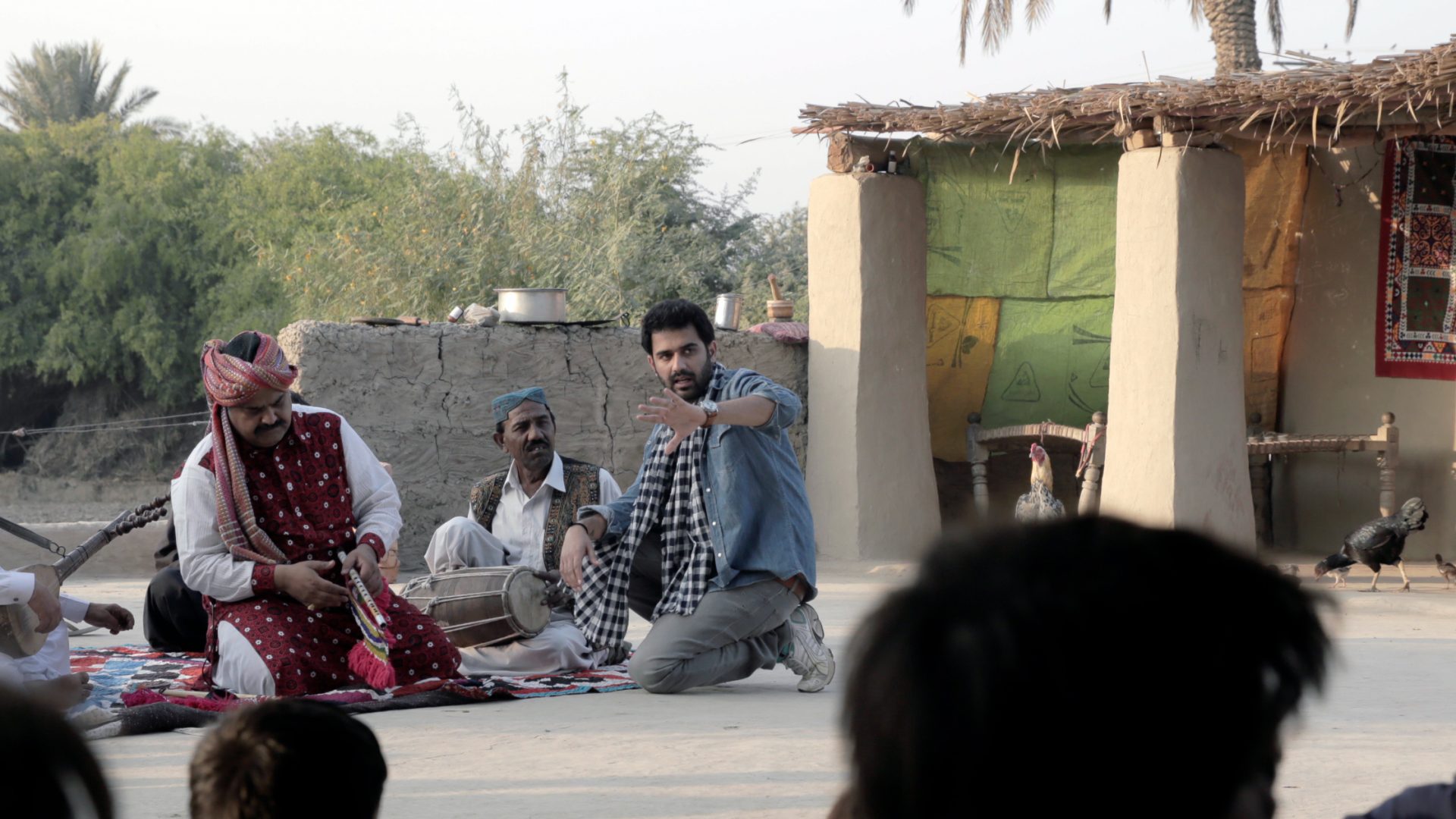 A project very close to my heart, Indus Blues tells the story of some of the most precious folk music treasures from the cultures of Indus which are on the verge of disappearance. The musicians associated with these musical instruments are ironically the most prominent figures in their art form but they are barely surviving in a society indifferent to what they have to offer. While I strongly believe that this is a story that the entire world needs to be told, urban audiences in Pakistan are surprisingly as unaware of the existence of some of these folk musical instruments as someone more unfamiliar with this culture.
However, the reasons driving me to produce this film go far beyond than the disappearance of these folk musical treasures. Perhaps one of the greatest factors that inspired me was the social attitude toward art and music in Pakistani societies. There is no doubt that music is a rich and inseparable part of the cultures in Pakistan but the increasingly menacing religious orthodoxy and obscurantism are jeopardizing this beautiful form of creative expression. I believe our very civilization is under threat due to the obscurantism imposed by religious indoctrination of the society. The musicians and craftsmen that we have featured in this film have first-hand accounts of harassment and violence at the hands of religious clerics and their followers. Even the makers of this film were physically threatened and obstructed by some miscreants in some of the communities covered.
Of course, religious extremism is just one of the factors behind the decline of folk music in Pakistan. Problems such as lack of economic sustenance, poor opportunities, low market demand, and lack of government patronage are also primary factors. Clearly, other factors have been heavily influenced by religious intolerance toward music, resulting in the significant strata of society shunning music because they are taught that it is forbidden and evil. Among the more westernized urban communities, completely disconnected with their ethnic roots though somewhat unaffected by religious extremism, these folk artists stand no chance because they have neither awareness of nor a taste for their form of music.
While you could see recent commercial ventures promoting music in Pakistan, even featuring folk artists, they are still nowhere near enough what is required. It is important to note that some of the folk treasures such as Boreendo and Sarinda are not likely to survive unless the government and its cultural departments offer patronage to its artists and invest in its promotion. Many of the musicians and craftsmen featured in the film are among the only few remaining artists to keep their tradition alive, and that too because it was a part of their family inheritance. As a matter of fact, Ejaz Sarhadi is the last remaining Sarinda player, Fakeer Zulfiqar is probably the only known prominent Boreendo player and Zohaib Hassan is a rare, solitary youth who had taken up the Sarangi in the tradition of his grandfather Ustad Hussain Baksh Amritsari.
Indus Blues is also about the artists responding to hate and intolerance with peace and love. The film also reveals the little-known humanism among the artists and Sufis in Pakistan who are offering a faith platform for arts and music to survive, if not flourish. The preparation, research, and production of Indus Blues have been a tremendous learning experience for me and my team. We are astounded by the sophistication and wisdom of the folk artists in Pakistan and have realized that we have much to learn from them. I hope Indus Blues goes a long way to take the message of the folk artist of Pakistan to the entire world. I am honored to have the opportunity to offer them a platform through this film.