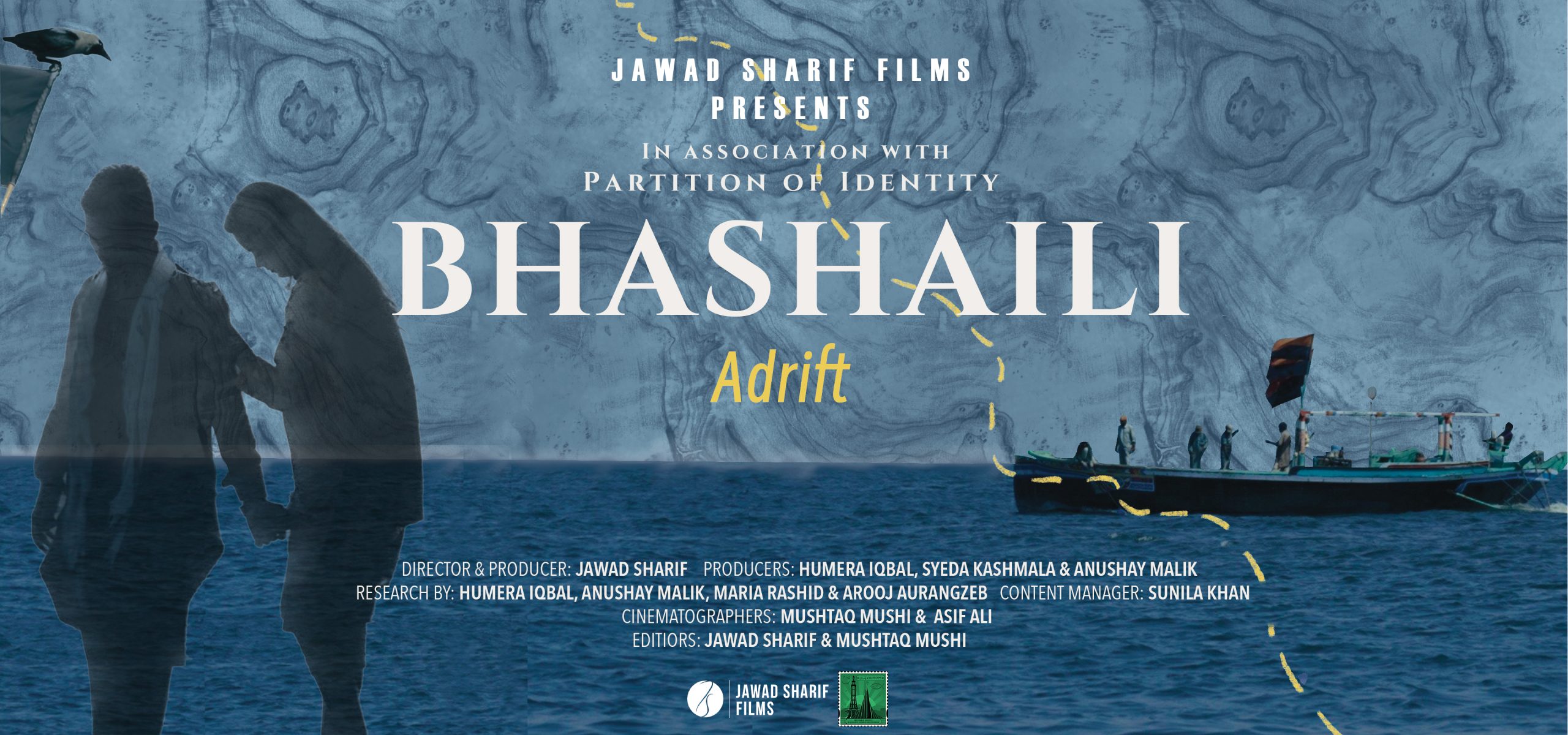 Bhashaili (Adrift)
Bhashaili tells the story of Pakistani Bengali's living in Karachi, many of whom face issues around citizenship and Statelessness despite being in their fourth generation. We follow the everyday stories of young and old Pakistani Bengalis as they chase their dreams, find love, stand up for injustices, and face despair around their lack of recognition in Pakistan.
SYNOPSIS
Logline:
Bhashaili, the Bangla word for Adrift explores the everyday stories of Pakistani Bengalis living in Karachi, including their loves, losses and the challenges they face around citizenship.
"The bustling megacity of Karachi is home to a vibrant community with deep connections to the sea—the Pakistani Bengalis. Residing primarily in specific neighborhoods, this community enriches Karachi life with its cultural diversity. However, it also grapples with issues of citizenship and statelessness that persist across generations.
In Bhashaili – Adrift we delve into the daily narratives and story of young and old Pakistani Bengalis. As they pursue their dreams, find love, champion justice, and confront despair resulting from their lack of recognition in Pakistan.
Meet Shahid, a bright and charismatic individual who has already garnered a significant following on social media. In his twenties, he has found his soulmate, Zehra, and they recently tied the knot. Together, they enjoy creating entertaining content for TikTok, much to the chagrin of some members of their community. Shahid employs humor as a navigational tool through life's challenges. Despite enduring numerous obstacles such as a blocked identity card and years of discrimination, he has established an online fish delivery business called Seafood Babu. His mission is to deliver the freshest fish to customers across affluent and underprivileged neighborhoods in Karachi.
Qazi Nasir Ahmad Nizami, affectionately known as Muna Bhai, takes immense pride in his heritage and frequently finds solace in the dilapidated halls of Nazrul Academy—a government library. Here, alongside fellow enthusiasts, he tirelessly endeavors to preserve the works and uphold the legacy of the renowned Bengali poet and activist, Qazi Nazrul Islam.
Muna Bhai serves as a reminder that historical events, particularly the aftermath of the 1971 War, continue to profoundly impact the everyday lives of Pakistani Bengalis and their quest for identity recognition. Advocate Farzana shares this sentiment vehemently, and we accompany her as she navigates the complexities surrounding citizenship and ID cards in Pakistan, making her way to court.
Sonya and Anwara, teenage sisters residing in the expansive urban settlement of Machar Colony, intimately understand this struggle. Their father, Nazrul Islam, a former fisherman, has faced a lifelong battle to obtain an ID card and desires nothing more than for his daughters to thrive. The family toils diligently to ensure their education at Khel School, where the girls have discovered their passion for gymnastics.
Machar Colony is perhaps the least expected place in Pakistan to find an award-winning gymnastics team. Situated by the coast, this settlement caters primarily to fishermen, and life here is arduous. Despite defying the odds and achieving championship status, they encounter discrimination that obstructs their progress. Their statelessness prevents them from competing internationally. We follow their journey as they tenaciously refuse to surrender their dreams for the future.
'Bhashaili,' the Bengali word for adrift, encapsulates the tale of a marginalized community that, amidst the ever-evolving city of Karachi, finds room to dream and aspire."
Director & Producer        
Jawad Sharif
Produced by  
Humera Iqbal, Syeda Kashmala, Anushay Malik
Based on Research by
Dr. Humera Iqbal, Dr. Anushay Malik, Dr. Maria Rashid, &  Arooj Aurangzeb
Released year
2023
Languages
Urdu, Bangla, English