Jawad Sharif is an award-winning filmmaker and National Geographic Explorer based in Pakistan. Exploring the themes of social change and human rights, his projects focus on reviving the suppressed cultural and indigenous identities of Pakistan. In the past 15 years, Jawad has pushed the boundaries of visual storytelling by documenting stories about the rights of folk musicians, high-altitude porters, climate migrants, and marginalized communities.
Jawad was awarded a scholarship at the UCLA School of Theatre, Film, and Television in 2016. He is also an alumnus of the Swedish Institute and Institut Fur Auslandsbeziehunge, Germany.
Sharif's work has received several international and national recognitions including Grand Jury Prize for Crystal Award at Guam International Film Festival and the Gold Award at Spotlight Doc Awards. He was selected as a TED Fellow and Speaker in 2022 for his achievements in filmmaking and the potential impact of his work.  He won the PSL Our Heroes Award for his achievements in the field of art in Pakistan.
Jawad is drawn to stories that are deeply rooted in the local culture. His films highlight the diverse, plural, and resistant culture of Pakistan. Jawad has directed and produced Indus Blues (2019), Natari (2021), The Color of Smog (2022), The Losing Side (2023), K2 and the Invisible Footmen (2015), and Beyond the Heights (2013) among others.  His recent film "The Losing Side" has won the award for Best Human Rights Film at the Cannes World Film Festival. "Indus Blues" has won the Grand Jury Prize for Crystal Award at GIFF, United States, and won the Gold Award at Spotlight Doc Awards. In addition to that film has been nominated in several other prestigious international film festivals including CPH:DOX – Denmark.  His film Natari was part of the official selection of the Climate Crisis Film Festival 2021, which was held in line with the COP26 in Glasgow, UK. Jawad has also won several awards for "K2 & the Invisible Footmen," which has screened in film festivals around the world.
Jawad is the founder of several initiatives that employ filmmaking to inspire social change and climate justice. Jawad's initiative Climate Kahani addresses the urgent issue of conflicts driven by climate change through visual storytelling. To inspire social change through films Jawad has founded a non-profit initiative called Cinema for Change. It facilitates filmmakers to tell stories using the power of visual storytelling to explore, educate, empower, and act.
Jawad is also the Festival Director of the Asia Peace Film Festival and a jury member of the Jaipur Library Academy Awards, India. Other than filmmaking, Jawad serves as an advisory board member of a not-for-profit organization "Forum for Dignity Initiatives," which helps protect the rights of sexual and gender minorities in Pakistan.
TED - A New Era (2022)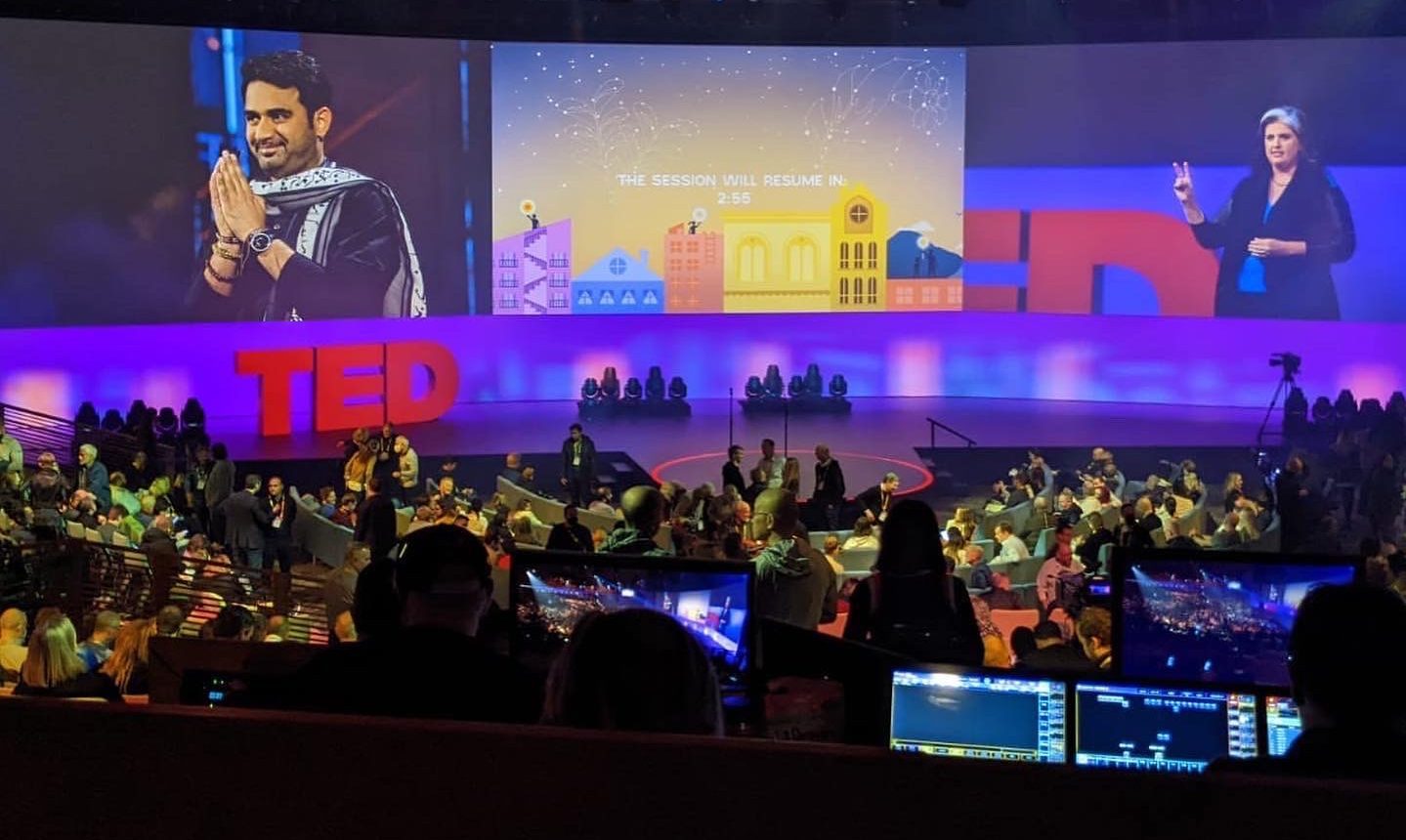 Jawad Sharif represented Pakistan at the TED Global stage, in 2022.
The TED Fellows program is one of the most competitive and highly selective fellowship programs in the world. In this program, Jawad Sharif represented Pakistan as a filmmaker among a cohort of creative minds and trailblazers that spanned five continents and represented 14 countries. He was chosen for his remarkable achievements in his field and the potential impact of his work.
See it here: 3 stories of Pakistani resilience, told in film
Photos (for the press)